MV Tax & Accounting, Inc.
Our firm is one of the select few, nationwide, that have received a certification in Tax Planning & Profit First. What does this mean for you? We will guide you with the methods to greatly increase the profitability of your business.  Of course, we will manage your accounting, do your tax returns and help you with your books – but any accountant | bookkeeper can do that.  We also provide the most important financial factor – maximizing your profits.
Check out the 1st 2 Chapters of Profit First for yourself and other amazing ideas to grow and run your business like Clockwork!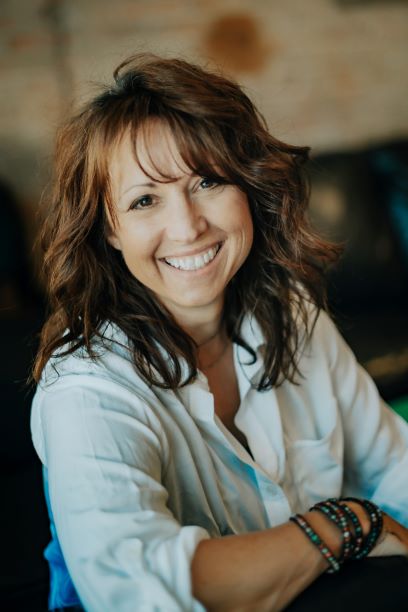 We have been serving tax and accounting needs for over 18 years and with time comes lots of experience and know how.  Dedicated to always being on top of her game, Karen has made it a priority to always be growing and improving.  Karen obtained her Enrolled Agent certification when she started her business and over the years has added several other certifications as Tax Planner, Profit Advisor, and Certified Bookkeeper.  As a mother and business owner for most of her adult life she can relate to a lot of the challenges people face running their businesses and finding solutions to problems is her never ending quest.
Appointments can be made by phone, fax, online using my appointment request form or by e-mail.
Want to learn more about Profit First and other Business Growth Strategies??  See Below:
Mike Michalowicz – Adviser & Lead Profit First Strategist
Mike is the entrepreneur behind three multimillion dollar companies and is the author of Profit First, The Pumpkin Plan and what BusinessWeek deemed the entrepreneurs cult classic, The Toilet Paper Entrepreneur. He is a former small business columnist for The Wall Street Journal, speaks internationally on entrepreneurial topics, and is the creator of the Profit First method. Mike is an active adviser on Profit First to our firm.
Links:
entrepreneur: http://en.wikipedia.org/wiki/Mike_Michalowicz
Profit First: http://www.amazon.com/gp/product/0981808298/ref=as_li_tl?ie=UTF8&camp=1789&creative=390957&creativeASIN=0981808298&linkCode=as2&tag=obsidian-20&linkId=XSW7DM2RN6VRMRX6
The Pumpkin Plan: http://www.amazon.com/gp/product/1591844886/ref=as_li_tl?ie=UTF8&camp=1789&creative=390957&creativeASIN=1591844886&linkCode=as2&tag=obsidian-20&linkId=HD2VUPBKQBKPHIOQ
The Toilet Paper Entrepreneur: http://www.amazon.com/gp/product/0981808204/ref=as_li_tl?ie=UTF8&camp=1789&creative=390957&creativeASIN=0981808204&linkCode=as2&tag=obsidian-20&linkId=VTGSM3NFXQ734IJG
Testimonial
"I started my business in the beginning of 2017 and for 3 straight years I battled with the challenges that most entrepreneurs face. Trying to hire, trying to grow bigger, and most of all trying to hang on to a little bit of the money I made so that it would be worth all the sacrifices. But the more I grew the company the harder it was to maintain cash flow and be profitable. It just kept getting more and more stressful. It felt like I was growing big and sinking deep at the same time. When Karen told me about the Profit first concept I was a little skeptical at first. The theory made perfect sense in my brain but I didn't know if I could trust it enough to give up my old habits of how I managed my company's money. I decided to give it a shot. I went straight to the bank to set up several different bank accounts. I started forcing myself to be profitable with my very next deposit and then used the left over money to run my business. I'm 6 months into it now and I've turned more profit in the last 6 months then I did in the last 3 years combined. Like way more. Things are still stressful and the money in my "operating account" is super tight but the difference is I have something to show for it now which makes it worth all the work. I would recommend all business owners learn about the profit first concept and try it out. You'll wish you would have heard about it sooner." –Cam